Air Quality Testing Daphne AL | Reliable IAQ Systems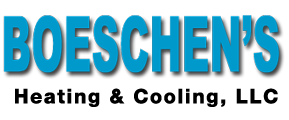 The air in your home is something you should take seriously. Allergies, asthma, and other respiratory issues are possible due to improper indoor environments.
One of the lesser-known but equally essential services we provide to residents and businesses is air testing, purification processes & equipment. There are many ways that you can improve your indoor climate.
For instance, you can keep the windows open for fresh, natural air or using an ionizer that dispels bacteria on your surfaces throughout the day. But if these don't work for you, then maybe our system will. Offering various options from whole-house systems to portable units, our systems will help rid your home environment, including pollutants such as pet dander, mold & mildew. Indeed, all of these are the major causes of many health concerns nowadays.
We've worked with air testing and cleaning equipment for years to narrow down the most effective purification processes. Our HVAC services have now expanded, as we understand that temperature control is only one aspect of making your home a comfortable environment to live in.
Top-Rated Indoor Air Quality Testers Near You
If you're worried about the air quality of your home, it may be wise to consider having an indoor environment test done. This process can detect various pollutants which could create health concerns for your family or worsen existing conditions such as asthma or allergies.
As a result, anyone in charge of maintaining the air quality around and within your household must be highly qualified.
There are two things that you can do to protect your home's air quality. You can purchase an at-home kit and take it upon yourself or hire a professional trained in this area.
Hiring an expert will ensure that any toxic elements have been detected before becoming hazardous for yourself, your family members, or pets. In addition, it might save some money down the road by knowing what needs fixing now instead of waiting until something goes wrong.
Having a professional inspection is crucial because it can help find any contaminants in the home and estimate how much it will cost to fix. The technician may also be able to give you immediate advice on what your plan should be. Moreover, he will also tell you if things need to be done right away, like fixing air conditioning vents.
Need Your Indoor Home Air Quality Tested and Improved? Call Today!
Air pollution is a breathable risk to your family's health. We know that purifying the air in your home can seem like an overwhelming task, but we are here for you every step of the way. Our team will work with you from start to finish and help find solutions tailored specifically for everyone's needs- be it allergies or asthma.