Robertsdale AL AC Installation | Trusted Cooling System Replacements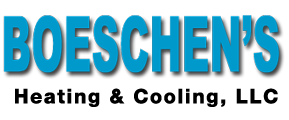 When the temperatures in our city fluctuate, it's not optional that you have a dependable air conditioner. It's an absolute necessity. If your cooling system isn't working and you need to cool down fast, turn to us for help. It's time to give your cooling system an inspection today so that when things get hot, this season you won't have to suffer.
We can do everything from maintaining your unit in its best health so they don't fail when times are tough. So rest easy knowing we're here with expert technicians ready to make sure things go smoothly, no matter what comes their way.
Enlist a New Cooling Combatant to Beat the Heat
When all other appliances fail to provide relief from this summer heatwave or a minor mishap, it causes one of its components to break. Well, there are several reasons why an AC replacement becomes necessary.
How to figure out that your current cooling system is going down? Here's a list of the signs you need a repair or a replacement right now!
You installed your unit more than ten years ago.
You're continuously keeping a check on your cooling unit's wellbeing.
The system is demanding frequent repairs.
Your energy bills are on a high rise.
The room temperatures are getting inconsistent.
The system is making disturbing noises.
We know what it is like when we are looking for a way to make our homes as comfortable, warm, and welcoming. So, get a new energy-efficient system that exceeds your expectations and fits within the budget.
Our technicians are ready to help you from beginning to end. With years of experience in installation services for cooling systems, we're committed to complete customer satisfaction with dependable service as our specialty.
Air Conditioner Installs and Replacements You Can Trust
When you need quality cooling system maintenance services, it's essential to know that the team for the job is reliable and experienced. Besides, the best teams can always provide a high-quality experience because they have been in business long enough and employ skilled technicians.
Our techs are ready to tackle your problem and get things back on track fast, no matter the size of your home or budget. And we work with you every step of the way to find a cooling solution that meets our high standards and yours!
There are many different cooling systems maintenance specialists out there. Finding the right one is vital for your comfort and budgeting needs.
Taking crucial factors into consideration, such as your needs for an AC system at home or work, we provide experienced guidance so that the right one can best serve your specific requirements. Our professionals cover everything from minor repairs to regular tune-ups when necessary.
Need Your Air Conditioning Installed or Replaced? Call Our Team!
When you trust our team with installation or routine maintenance, we'll do everything possible for total customer satisfaction from start to finish. Let us handle it so that all of your worries are taken care of, and you can enjoy a cool home in no time
To schedule a service, you can easily connect with our friendly team today by filling out our online form.