Furnace Repair Robertsdale AL | Top Heater Installation & Maintenance Services Near You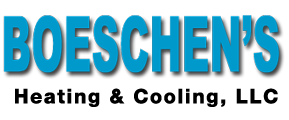 Although our city enjoys warm temperatures for most of the year, there are some occasions when certain parts of town experience colder weather than others. And the terrifying feeling is the one when you realize that your furnace has gone out to give you the cold shoulder.
So, you can turn to us whenever you need a furnace repair. With our team of expert technicians, you'll never have to worry about your heating system giving you a hard time in winter. Moreover, our swift and reliable furnace repair services will help get it back on track.
Furnace Replacement and Maintenance Services Near You
A heating system is one of the most vital parts of a home. Your heater keeps you warm and comfy in all seasons, but when it breaks down due to wear-and-tear or any other cause, who are you supposed to call? Nothing might be more frustrating than realizing that your heat has gone out just before wintertime.
But you don't have to sweat the small stuff! Let our team of experienced technicians worry about it. With a potent combination of speedy heating services and our veteran techs, you can count on us for quick response times in resolving your issue with peace-of-mind efficiency.
Need Your Furnace Installed or Fixed? Call Our Nearby Experts!
If you ignore any signs, your heating system will continue to break down and cause significant problems. Not only do these warning signs point out when a repair is needed, but they are also indicative that something needs fixing. If you notice them, even if it's just one or two of them, it's time for an HVAC maintenance appointment as soon as possible.
To catch and address any issues early, keep an eye out for these warning signs:
Your heating system is giving you skyrocketed bills.
Some rooms have a perfect temperature while the others are either too cold or too hot.
The furnace has started making noises.
Besides, the set temperature is not being met.
The system is throwing out cold air rather than heating the house.
You're noticing an increase in dry air or dust around your home, and there are some duct leaks.
We know it's not a good time when your heating system malfunctions, but we will be there to fix it fast when you call us for our expert services. We have been providing heating repair in homes and businesses for a long time.
With our speedy services and experienced technicians, we can be there for any issue in a matter of minutes. That too, with no hassle on your end at all.