Ductless Mini Split Installations Daphne AL | Top Cooling Systems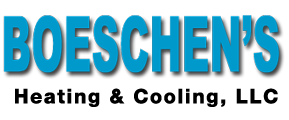 Are you considering a mini-split AC system for your home? If yes, then the first thing to know is that it presents an alternative to larger central air systems while saving time and money in installation. Furthermore, mini-split air conditioners offer warm airflow through evaporator coils inside the unit cooled by refrigerant flowing over it on its return from outside.
Besides, these systems present an attractive option for homeowners who want efficient heating or cooling throughout their house but don't have ductwork installed yet.
As the team that has been there for you since day one, we have years of experience answering all your questions surrounding mini-split systems. Our professionals are trained and experienced to ensure only the highest quality HVAC services with knowledgeable advice on these less invasive units.
Whether you're just beginning research or looking into a unit after having it a while, our experts will be here for whatever help is needed.
Trusted Ductless Air Conditioner Installers Near You
One of the most common concerns that people have when it comes to their air conditioning unit is how well they're going to maintain and service them. Since ductless cooling systems require quite different installation needs than traditional AC units, we always recommend researching before choosing any particular technician.
There are a lot of great options out there. However, if you want your mini-split system running at its peak performance year-round, then you should consider seeking qualified help from our team.
We will provide onsite visits for regular maintenance like filter changes or seasonal inspections as needed.
Besides, here are a few essential items to consider when weighing your local options:
Specific Knowledge: Since these ductless systems have a unique design, the person setting them up must have special training and knowledge about them. Therefore, it would be wrong to assume that any HVAC technician will be able to fix these. So, make sure that the HVAC technician you hire is up to date on the latest mini-split air conditioning technology.
Circulation Expertise: Air will be distributed more directly with these particular components, blowing cool air into your rooms instead of traveling through the ductwork. For this reason, you must hire a professional who can help with circulation tactics.
Therefore, choose an expert with knowledge about how best to distribute heated or cooled air and maximize energy usage, so they are effectively transferring heat from one place and dispersing it elsewhere.
Transparent Pricing: It's no secret that these systems are very budget-friendly compared to their larger HVAC counterparts, but the costs can quickly rise if you're not careful. Ensure your contractor provides a detailed estimate and transparent cost structure, so you don't get too carried away with spending.
Need To Get Your Ductless Air Conditioning Installed? Call Today!
At our company, we believe in providing excellent customer service and quality products. We work tirelessly to hear the concerns of each client so that they can find what's best for them. So when you contact us about your needs, whether it be a ductless mini-split system or anything else related to home climate comfort solutions, expect expert advice from start to finish.