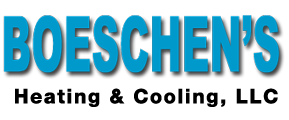 J. D. Sellars Stadium In Robertsdale AL is a stadium that is located in Robertsdale, AL. It was built in 1969 and holds 4,000 people. This landmark is used for football games and ceremonies of the high school it services; the public school system in Baldwin County, Alabama.
This stadium has been renovated recently to accommodate more people. Seating capacity has been expanded with nearly 2,000 new seats installed over the old ones. Also added are enhanced concession areas, restrooms, and ticket booths. The project also included resurfacing work on the track area as well as updating the scoreboard.
The facility hosts several local events year-round including soccer matches, home football games of Robertsdale High School, varsity baseball games of middle schools during spring training season, and marching band competitions before the beginning of regular football season.
J. D. Sellars Stadium is also used for other events such as local concerts and graduations ceremonies. Before getting their own stadiums, high school graduation ceremonies were held at this location for about five years in the early 2000s and middle school graduation ceremonies were held at this location starting in 2010 which usually followed with a concert or two by an artist or performer, typically from the county's "Biggest Little Show" held at Riverwalk Theater in nearby Orange Beach during June/July each year since 2001. J. D. Sellars stadium has been known to host some big-name concerts before too such as Korn & King 810 on March 4th, 2015.
Business Information:
Boeschen's Heating & Cooling
1502 US-31, Bay Minette, AL 36507, United States
251-937-0063