St. Patrick Catholic School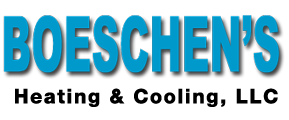 St. Patrick Catholic School In Robertsdale AL is a coed Roman Catholic elementary school that is part of St. Patrick's Parish in the Roman Catholic Diocese of Birmingham in Alabama. It offers classes for Pre-K through 8th graders at the pre-kindergarten level through grade 5 are offered at their Robertsdale AL campus, while grades 6 - 8 are offered as an online program providing individualized instruction.
The school provides small class settings with smaller teacher-to-student ratios which allow students to receive quality attention and academic instruction using state-of-the-art software programs including Promethean Boards Technology.
St. Patrick Catholic School In Robertsdale AL is accredited by the Southern Association of Colleges and Schools (SACS) and AdvancED, a non-profit education association that advances quality educational experiences that lead to transformed lives.
The curriculum at St Patrick's is designed for individualized learning which provides student attention commensurate with their abilities and needs. Courses offered include English, mathematics, science, social studies, art, music, physical education, technology integration through Promethean Boards technology projectors in every classroom, and life skills/health class. Standardized testing is administered to all students each Spring. The school also offers a variety of after-school programs for students including academic games, chess club, choir and a performing arts program.
St. Patrick Catholic School In Robertsdale AL participates in the Alabama High School Athletic Association (AHSAA) division 3A-7 Conference which is made up of roughly 170 teams from 75 schools in 33 different county districts around South Alabama.
Business Information:
Boeschen's Heating & Cooling
1502 US-31, Bay Minette, AL 36507, United States
251-937-0063