Fairhope AC Installation | Trusted Cooling System Replacements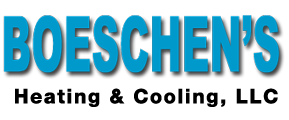 When the temperatures soar in our city, operating a dependable air conditioner isn't optional but an absolute necessity. But if your unit isn't working as well as you would hope or notice that something is wrong with it? What should you do then?
With your air conditioner not working up to par and making you miserable at home or work, turn to our team of professionals for assistance. We perform inspections on all sorts of systems, from helping maintain your cooling unit's health to installing new units flawlessly.

Enlist a New Cooling Combatant to Beat the Heat

Inevitably, the air conditioner will eventually need to be replaced. It has served its purpose well, but it must come to an end like all good things.
But, how will you come to know that your AC unit needs a replacement now? We have jotted down a few signs that cue towards the same.
If your AC unit is older than ten years.
The unit is asking for frequent repairs.
Your energy bills have skyrocketed suddenly.
Every room of the house has a different temperature.
The AC unit has started to produce disturbing sounds.
So, do you see any of these signs?
If yes, it's time for an upgrade now with a new, energy-efficient system that will exceed all of your expectations. Our experienced technicians are here for every step from start to finish. With our commitment to customer satisfaction and reputation for excellence, we can offer you everything you - count on us today

Air Conditioner Installs and Replacements You Can Trust
When you need quality cooling system maintenance services, it's essential to know that the team for the job is reliable and experienced. Besides, the best teams can always provide a high-quality experience because they have been in business long enough and employ skilled technicians.
Our techs are ready to tackle your problem and get things back on track fast, no matter the size of your home or budget. And we work with you every step of the way to find a cooling solution that meets our high standards and yours!
There are many different cooling systems maintenance specialists out there. Finding the right one is vital for your comfort and budgeting needs.
Taking crucial factors into consideration, such as your needs for an AC system at home or work, we provide experienced guidance so that the right one can best serve your specific requirements. Our professionals cover everything from minor repairs to regular tune-ups when necessary.
Need Your Air Conditioning Installed or Replaced? Call Our Team!
It's no wonder that we're honored to install the most advanced systems on our turf. When you trust us with your cooling system installation or routine maintenance, you can take comfort knowing that we are committed to total customer satisfaction for every service provided. To schedule a service today (or find out about getting your free estimate), just fill out an online form and let one of our friendly team members call you back.