Commercial HVAC Repair Daphne AL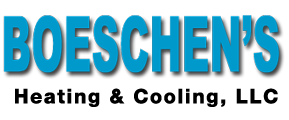 It's essential to maintain the comfort of your customers and employees. Have you ever been to a restaurant where it was so hot or cold that just sitting there made you feel sick? Imagine if this happened every day at work! Productivity also takes a hit when people are constantly getting sick from poor air quality.
Our trusted HVAC contractors are on your side and want to help get you back up and running. They have all the experience needed to work quickly, avoiding any delays in service that would cost a lot of time or money for the customer. We'll bring peace of mind when making sure everything is taken care of, so just give us a call!
When you partner with us, the burden of your HVAC needs is lightened, and we become a one-stop solution for all your commercial building's heating & cooling concerns.
Having Commercial Heating & Air Conditioning Problems? We Will Fix It
Your commercial refrigeration system will save you money over the long term and is an investment worth protecting. A properly maintained system operates longer, breaks down less often, and has more efficient energy usage. Moreover, this appliance should even end up saving you more than what was initially paid out.
We're here for more than just fixing minor problems. We want to keep things running smoothly to prevent costly repairs down the road. Our technicians will show up ready with all of the tools they need, including a complete set of replacement parts like coils, fans, and motors.
Not to mention, with our service, we promise that you'll be satisfied with your refrigeration system every time! We spend the time possible to inspect it correctly so that everything is running at peak efficiency all of the time too. Also, to ensure that our customers remain updated about the services and product, we take the time to educate you on how it works and what maintenance is necessary.
Need HVAC System Repairs? Call Today!
We have the expertise to keep your commercial HVAC and refrigeration systems up and running. With our team's extensive training, we can repair furnaces, boilers, cooling systems, and many other system types found in businesses all over town.
Our fully-stocked trucks contain state-of-the-art equipment, which helps us provide innovative solutions when you need them most.
We'll make sure you're fully informed so we can do everything possible to fix your problems. Furthermore, we won't sugarcoat anything and will always be upfront with our findings for us both to manage expectations in the best way possible.