Heat Pump Repair Foley AL | Trusted Replacements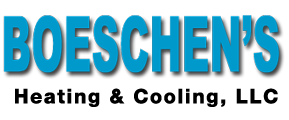 The heat pump is one of the best ways to make your home comfortable for every season. Heat pumps are versatile and deliver both warmth and chilled relief, so they're efficient as well. However, because you rely on this system throughout all seasons, you must get a reliable inspection when the time comes.
And since you want to keep that system running smoothly year-round so you can be at ease in any season. We are here for all of your repair or service needs - from a routine inspection during winter months, right through until summer has come again. We won't let anything get between us, and our goal is to provide you quick relief.
We take care of everything for your household's comfort, from air-conditioning repair work in springtime, water heater installation service when cold outside, and even plumbing services year-round.
Our technicians are well equipped with years of experience working on both residential as well as commercial systems alike. So whether it's a new furnace purchase that suits the family budget or troubleshooting problems with an existing HVAC unit, they can handle it all.
Reliable Heat Pump Installation and Maintenance Near You
When it's too hot or cold outside, you'll come to rely on your heat pump system. A heat pump system is a perfect solution for providing constant temperature. But like any other machine in the world, even a new furnace will need repairs every once in and while.
However, you need not worry because whatever repair is required can be taken care of by our expert technicians at any time.
Besides, with our reliable tune-up and check-up service, you can count on us to address the issue at hand quickly yet reliably. We will ensure help restoring your unit's operation, home comfort, and peace of mind in record time. Your unit is in good hands.
Need Your Heat Pump Fixed or Installed? Call Our Nearby Experts!
We are the trusted professionals that you are looking for. As soon as you call our team, we will be more than happy to serve all of your heating needs. We promise that customer satisfaction is the number one priority for us! And because we work hard and pay attention to detail, many customers are already raving about how much they love working with us. So, would you like to become just another satisfied 5-star customer?