Daphne AL AC Repair | Top Cooling Unit Maintenance Service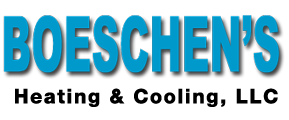 Losing your cooling system in the middle of the night is not as stressful as losing heat. But once that sun comes up and all bets are off, we all start getting restless really fast.
Don't let the heat get you down. Our team is here to help with any of your needs 24 hours a day. Whether you need an air conditioner fixed or a heating system installed, we'll be there when you call. When other companies work according to the clock, we don't - we are around all day and night for you.
AC Maintenance and Tune-Ups | Keep The Cool Going Strong
The quality of work found in most HVAC companies is hit or miss. The most important aspect of a system, other than the installation itself, is maintenance. Well, some contractors are just looking for the easy fix and will walk away without fixing root problems, but it's only a matter of time before you're back to square one.
We do things very differently here at our company. We don't start any new work until we know what the problem is and whether it has to be changed or fixed instead of replaced altogether.
We want to help you fix your system and make sure it lasts. Once we've identified the root issue, we do what it takes to fully correct the problem and get your machine working like new again. While we take our time with this job to do everything right, you'll never hear us exaggerating about how challenging anything is.
If there's no need for repair now, then that means just one less thing on your list of worries.
On the other hand, if, after examination, all factors associated with getting a replacement unit will be more cost-efficient in long-term maintenance expenses, we'll give you honest advice.
Rest assured, we're not afraid to break bad news straight up, so as always, give you an honest opinion with integrity while respecting budgets too.

Don't Lose Your Cool | Call For AC Repairs
Our experts are here to help you get rid of the unbearable HVAC system. It's not easy when it feels like a sauna inside your home or business. Moreover, we are your one-stop solution for all your HVAC needs.
And just like we've been helping customers beat the heat for a very long time now, we want to lend a helping hand to you. To schedule an installation service, call us or contact our friendly team online today!