AC Repair Daphne AL | Top Air Conditioner Maintenance Services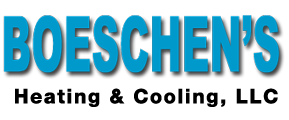 Losing your air conditioning system in the middle of the night is not as stressful as losing heat. But once that sun comes up and all bets are off, we all start getting restless fast.
Don't let the heat get you down. Our locally owned heating, air conditioning, and air quality team is here to help with any of your needs 24 hours a day. Whether you need an air conditioning unit fixed or a heating system installed, we'll be there when you call. When other companies work according to the clock, we don't - our HVAC services around all day and night for you.
AC Maintenance and Tune-Ups | Keep The Cool Going Strong
The quality of work found in most HVAC companies is hit and miss, and the most crucial aspect of a system is maintenance other than the installation itself. Well, some air conditioning company contractors are just looking for the easy fix and will walk away without fixing root problems, but it's only a matter of time before you're back to square one.
We do things very differently here at our air conditioning company. We don't start any new work until we know the problem and whether it has to be changed or fixed instead of replaced altogether.
We want to help you fix your air conditioning system and make sure it lasts. Once we've identified the root issue, we do what it takes to fully correct the problem and get your machine working like new again. While we take our time with this job to do everything right, you'll never hear us exaggerating about how challenging anything is.
If there's no need for repair now, then that means just one less thing on your list of worries.
On the other hand, if, after the air conditioning examination, all factors associated with getting a new unit will be more cost-efficient in long-term tune-up expenses, we'll give you honest advice and quality work.
Rest assured, we're not afraid to break bad news straight up, so as always, give you an honest opinion with integrity while respecting budgets too.

Don't Lose Your Cool | Call For Daphne AC Repairs
Our experts are here to help you get rid of the unbearable HVAC system. It's not easy when it feels like a sauna inside your home or business. Moreover, we are your one-stop solution for all your HVAC needs.
And just like we've been helping customers all over Baldwin County beat the heat for a very long time now, we want to lend a helping hand to you. Call us or contact our friendly team in Daphne and Baldwin County online today to schedule an installation service!
Our History
Boeschen's Heating & Cooling, LLC has been servicing the Baldwin and Mobile County area for over ten years. Our company has extensive experience and a strong reputation for complete attention to detail and well thought out designs to meet our customer's needs. Our employees are highly trained, educated and well skilled in all makes and models of heating, ventilation and air conditioning systems. We continuously improve our offerings and research new products to provide unique, customized solutions for every home comfort need. In addition to our exceptional customer care, we are always available to answer any questions or assist with your comfort and design needs.

Our customers can be assured that when you work with Boeschen's Heating & Cooling LLC, whether it is regarding a minor service repair, preventative maintenance, indoor air quality or system upgrades, we are committed to providing you with the level of quality and service that can only come from a business committed to your complete satisfaction.
MOST FREQUENTLY ASKED QUESTIONS
Should I have my furnace and air conditioner serviced every year?
Yes. Keeping your system properly maintained will lower energy and repair costs, prevent breakdowns, and prolong the life of your equipment. Neglecting necessary maintenance ensures a steady decline in air conditioning performance while energy use steadily increases.
Why should I purchase a yearly maintenance service agreement?
A breakdown can mean significant expense in parts, labor, or both without warranty coverage. However, you avoid that unexpected significant expense with one of our service agreements. While no warranty can guard against every possible problem, we can explain the broad range of protection our service agreements afford.
My air conditioner is very loud when I entertain outside, what can I do?
A difference of 6 decibels (between 72 dB and 78 dB) is technically a four-fold increase in compressor sound when rating air conditioners or heat pump units. However, it takes a difference of 10 decibels to double the loudness. It is also noted that it takes approximately 3 decibels for the average human ear to discern any difference in loudness at all. Great strides have been made in reducing the operating sound level of equipment, and we will be happy to show you the difference in sound ratings with our product line.
What is the average life expectancy of cooling equipment?
Most systems have a lifetime of 10 to 20 years. As your equipment gets older, its efficiency can decrease dramatically. You may notice that it gets noisier and needs repairs more often. When a unit begins to show its age, you have two choices. You can overhaul the system or replace it.

Because heating and cooling technologies improve over time, a new system designed with more unique, more energy-efficient equipment makes sense, especially if your system is ten or more years old.

We can estimate the cost of a new system and a payback schedule that will show you how unique technology will pay you back in lower energy usage.
Will a bigger-sized AC system perform better?
No, you don't want your AC to be too big. Air conditioners control the comfort level in your home by cooling the air and by removing humidity. An oversized air conditioner will cool your home faster, but it will use more energy and not remove humidity adequately.
A unit that is too big for your home will have short run cycles. It may take only a short time to cool the air, but the unit shuts off before enough air blows across the indoor coil, where moisture condenses into water and drains from your system. Too much moisture left in the air can lead to mold and mildew problems.
These short-run cycles also mean your system starts and stops more often, which uses more energy and causes a lot of wear and tear. An AC system operates more efficiently during long-run cycles.
The same holds with heating systems. An oversized furnace will warm the house quicker, but it uses more fuel and causes more significant temperature swings in the home.