Fairhope AC Repair | Top Cooling Unit Maintenance Service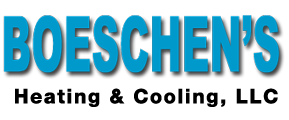 We know how difficult it is to get a good night's sleep when the heat goes out. But it's not just you that can't keep up with this suffocating weather; even our AC units are struggling in these elevated temperatures. So, if you don't want your AC to get out of your hand, you need to get in touch with professionals like us.
Our team is on standby at all hours to help you with all your HVAC needs! With other companies working according to a clock schedule but we're around-the-clock so that you can request service any time—even when it's 3:00 am or 8:00 pm during wintertime (or even worse).
AC Maintenance and Tune-Ups | Keep The Cool Going Strong
With so many HVAC companies in existence, getting quality work can be a struggle. Many contractors will offer you an easy fix that only gets the job done temporarily. You may find yourself back at square one with no foundation to support your system once again!
Here at our company, we don't just drop in to take care of your system. We'll analyze the problem and talk with you first before beginning any work to know what needs fixing. Moreover, we will learn how long it is going to take for a complete fix or if changes are coming down the line from other departments, which could affect your cooling unit's repair schedule.
After identifying where problems lie, then only do we get started on repairs-and not until after making sure everything is 100% safe for everybody involved. We take the time to do a great job. If you don't need us for anything other than an inspection or checkup of your unit's condition (whether cooling or heating), then that is all that will happen.
On the contrary, our experts may determine that there are parts in need of replacement. The reasons could be because they've worn out their useful life span, have been improperly installed by someone else who didn't know any better at one point, etc. Whatever the case is. You can stay rest assured, knowing this work has already been thoroughly researched.
Don't Lose Your Cool | Call For AC Repairs
When the summer heat is already driving you crazy, there's no need to waste time and research dozens of HVAC companies. We've been keeping many homes cool and warm for years, which is why we want to do the same for yours.
Just give us a call or fill out our quick online form today so that one of our friendly staff members can assist you with scheduling an appointment.